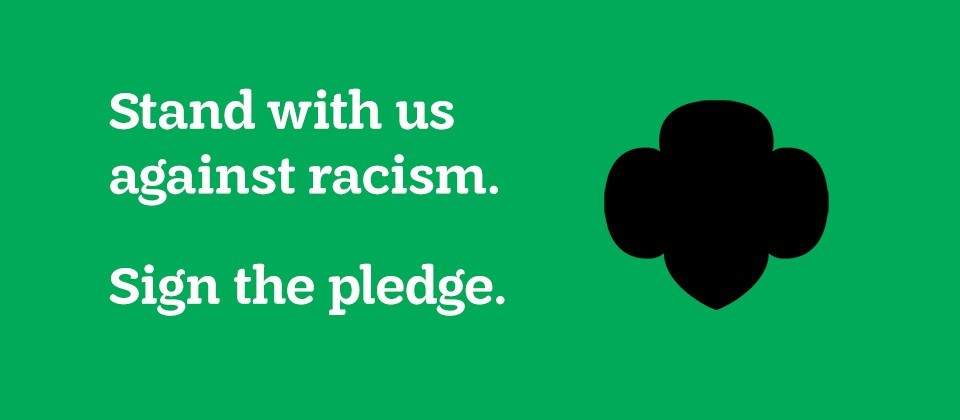 Girl Scouts and Diversity, Equity, and Inclusion
For more than 100 years Girl Scouts has stood for making the world a better place, and pledged to "help people at all times." Those words carry great weight and responsibility and inspire us with strength as we denounce institutional racism, violence, injustice, and inequity.
To make the world a better place, we must commit to working together build an antiracist society. Not being a racist is not enough. Honoring diversity without being inclusive is not enough. Inclusivity is a big part of the Girl Scout DNA. From the very moment founder Juliette Gordon Low first mentioned her plans to start Girl Scouts, it was set to be an organization not only for the girls of Savannah but also for "all of America, and all the world." And if you didn't already know, Girl Scouts is a nonpolitical, nonpartisan organization, we are not red or blue, we are Girl Scout green and proud.

A Brave Space: Diversity, Equity, and Inclusion Town Hall Series

Share your heart in a space designed to evoke meaningful, impactful dialogue, and change among adult Girl Scout members.  
The objective of A Brave Space is to recognize and positively act on the social responsibility of leading a diverse group of girls while building their courage, confidence, and character.
Discussion 1: Tuesday, October 6, 7:00 - 8:30 p.m. 
This first discussion will focus on a variety of crucial topics including:
The definition of racism in today's society
The true impact of implicit bias
What does diversity look like for our young people
Race relations across multiple generations
How do we take action to move the race relations forward in America