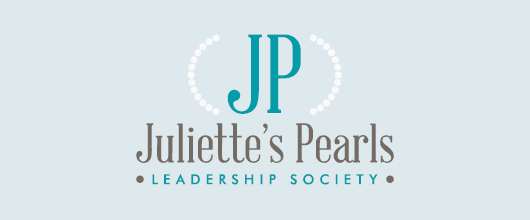 About Juliette's Pearls

In order to launch the Girl Scout Movement in 1912, Juliette Gordon Low sold her valuable necklace of rare pearls to support the organization and its mission. Just like Juliette Gordon Low, the founding members of the Juliette's Pearls Leadership Society want to ensure Girl Scouts will help girls discover, lead and make their communities and the world better for generations to come.
The Juliette's Pearls Leadership Society, a giving and advocacy society established in 2014, raises awareness about and funds for Girl Scouts of Kansas Heartland to ensure girls across the council have the opportunity to participate in programs that will help them thrive now and in the future as adults.
How to get involved
The Juliette's Pearls Leadership Society is currently accepting Annual and Legacy Pearl memberships. To find out more on how to become a member, call 888-686-6468 or email info@gskh.org.
Frequently Asked Questions about JPLS
Leadership Luncheon

The third-annual Juliette's Pearls Leadership Luncheon will be in February 2018! Stay tuned for details. Thank you to everyone who invested in Kansas girls by attending the 2017 luncheon featuring Wichita native Susan Page of USA Today. To see photos from the event, go to our Flickr page, and hear Susan's remarks in the video below.